Skip Navigation
Website Accessibility
Simplicity Scoutplus PN Canister Vacuum
Conditional
Quantity:
Notes:
Manufacturer #:
SCOUTPLUS
Sku:
SCOUTPLUS

Add to Cart

or call: (603) 888-2757
Scout Plus Canister Vacuum
The Scout Plus canister is able to clean anywhere in your home. It's very versatile and is packed with helpful features, like:
Digital panel that controls 6 different power levels, and remote control in the handle
3-stage filtration that keeeps your home free of dirt and odors
Long crush-proof hose and telescoping metal wand
Full bag indicator light
Large, sturdy wheels and rotating caster give amazing maneuverability
Powered head with steel brushroll
In Store Service On Every Sewing Machine And Vacuum we Sell.
The lightweight yet powerful Scout Plus canister vacuum tackles terrain at the touch of a button. Equipped with a digital control panel and wireless handle to let you vary the power level and speed based on mess size and surface type, the Scout Plus navigates rugs and hard floors quietly and smoothly thanks to its large vinyl wheels, caster, retractable 25-foot cord, and a durable metal brush roll that is motorized for automatic height adjustment.
A long hose, aluminum telescopic wand, turbo-powered nozzle with headlights, and on-board tools, make cleaning blinds, curtains, and other hard-to-reach places amazingly easy. Three layers of filtration trap dust and debris, and the indicator light alerts you when it's time to change the HEPA bag.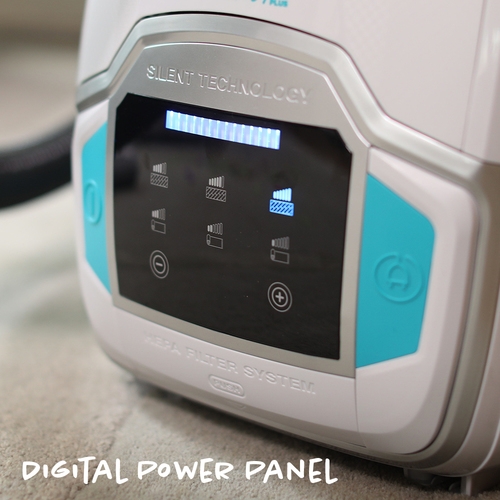 Adjust the power level to suit your floor type and size of mess.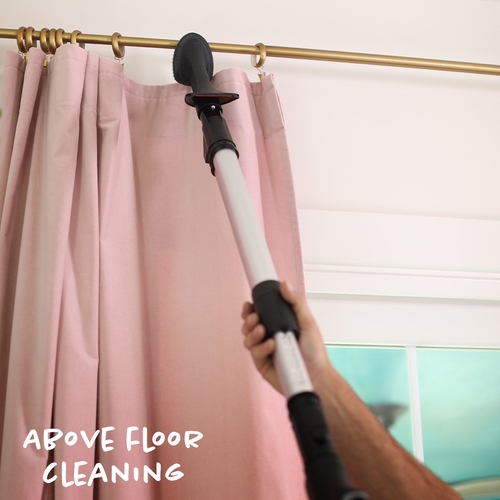 Telescopic wand and long hose extend your cleaning reach.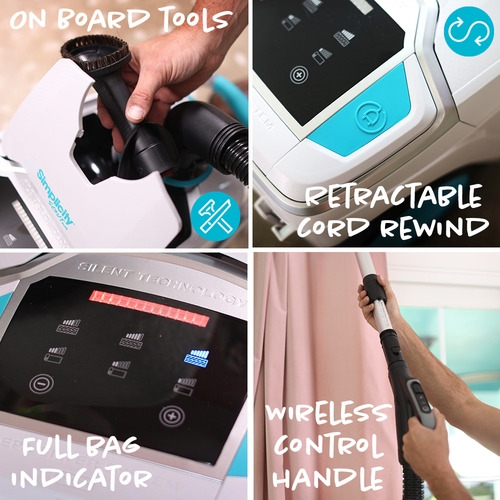 So many helpful features to make cleaning a breeze.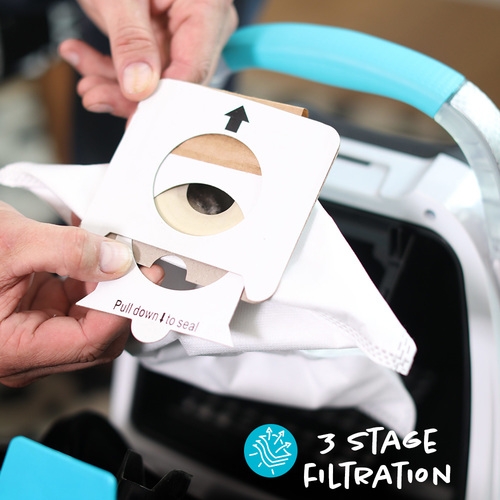 HEPA media bag and 2 filters give you 3 layers of filtration.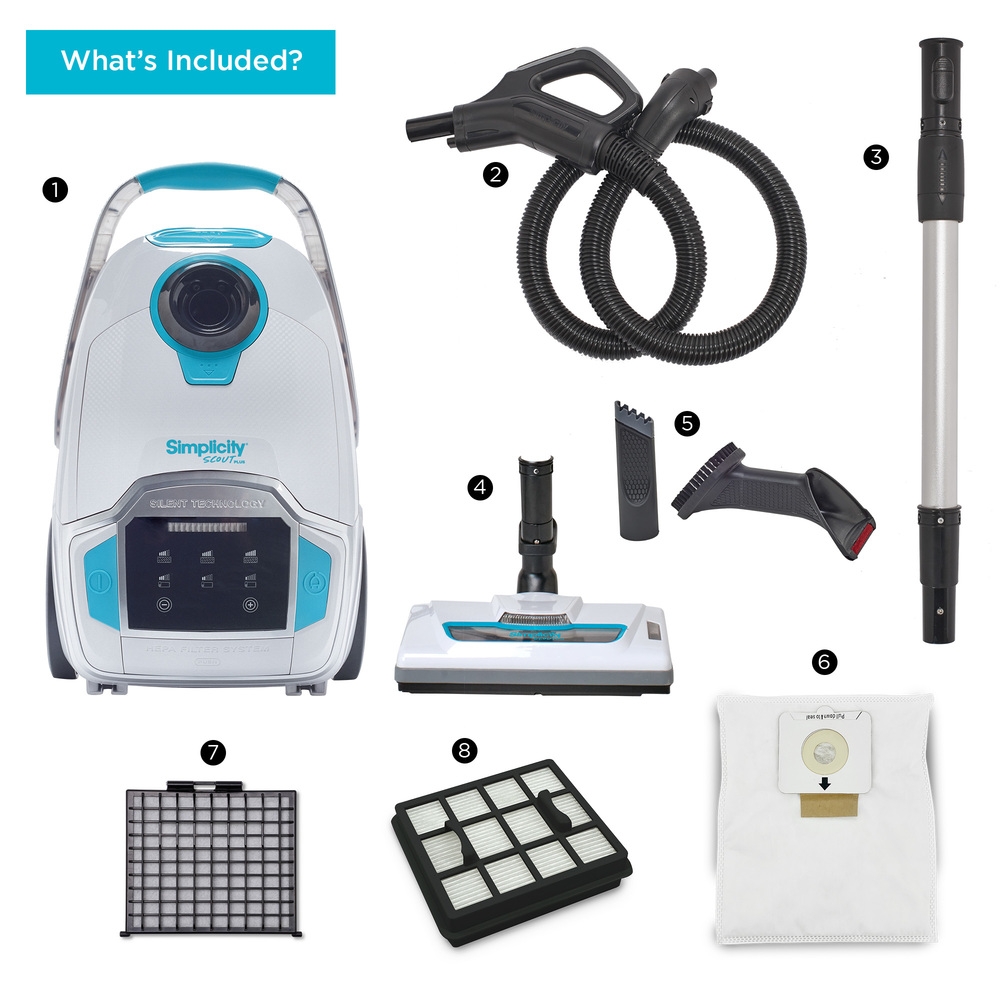 In the box, you'll find:
1. Scout Plus canister - With digital panel, carry handle, large wheels and caster
2. Long Hose - with wireless control handle
3. Extending Wand - sturdy aluminum
4. Power nozzle - With metal brushroll and headlight
5. Combo Tools - Crevice tool and dusting brush/upholstery tool
6. Sealing bag - HEPA media
7. Pre-filter - Activated charcoal
8. Primary filter - Pleated to trap more dust