Skip Navigation
Website Accessibility
Bernina L460 Serger
In Store Service On Every Sewing Machine And Vacuum we Sell.
BERNINA L 460
This serger/overlocker offers great sewing comfort. It cuts, sews and finishes in one single step. The L 460 produces seams and hems of highest stitch quality, from fine rolled hems to wide decorative edges.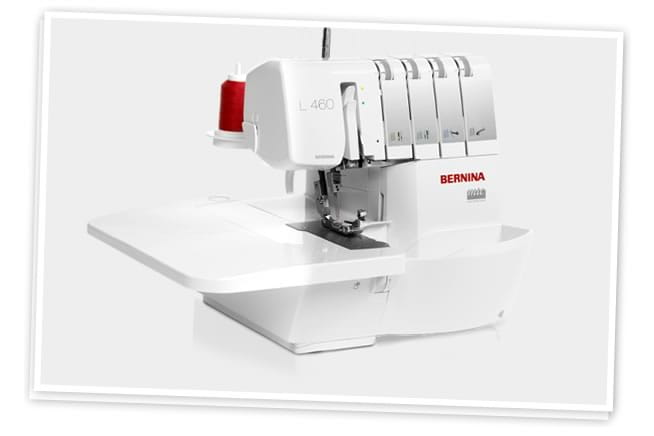 BERNINA L 460 – the fast and flexible serger/overlocker
Working with a serger/overlocker means saving time and stitching fast. Sewing projects take shape quickly and with little effort. Innovative features make BERNINA sergers/overlockers delightfully easy to use, ensuring professional quality down to the very last stitch. The overlocker is a must for a creative knitwear sewer.
10 reasons to buy an overlocker
Cut, sew and finish in one step
Quick, professional and durable finish
Perfect for stretchy and woven fabrics
Excellent rolled hemming
Professional flat joining coverstitch seams (L 220)
Flat and even seams and hems with differential feed
Ruffles and gathers automatically with differential feed
Vast applications with decorative threads
Speedy patchwork piecing for quilting