Skip Navigation
Website Accessibility
Babylock EMP8 Cap Frame Hoop Only
In Store Service On Every Sewing Machine And Vacuum we Sell.
CAP FRAME HOOP ONLY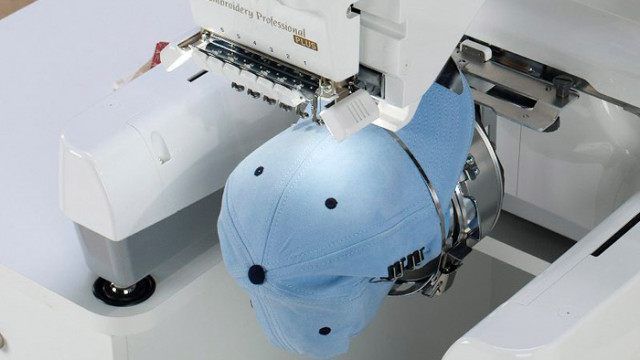 REQUIRES CAP DRIVER AND MOUNTING JIG (EPCF3)
FITS MODELS: BMV10, BNT10L, BNT10, BND9-2, BND9, BNAL, BMP9, BMP8, BMP6, EMP6
Embroider caps easier and quicker with this optional cap hoop. This snap-on hoop allows you to embroider along the curve of any cap. With additional cap frames you can have several caps hooped and ready to snap-in. Quickly embroider caps up to 2 3/8" x 5 1/8" (60mm x 130mm). Includes frame only.